Our research field is mainly medicinal chemistry and organic synthesis. We synthesize organic compounds affect to proteins in body such as receptors and enzymes, and then evaluate their biological activities to find possible seeds that can apply for medicine. We also explore functionalized molecules with modification of collagen and carbohydrates.
Some of our search subjects are followings;
1. Synthesis of novel vitamin K analogues induce selective neuronal differentiation of neuronal progenitor cells
There are two different kinds of natural vitamin K homologues such as vitamin K1 (1) and vitamin K2 (2) as shown in Fig.1. We recently found natural vitamin K2 had selective neuronal differentiation activity even though the activity was weak. We therefore designed new analogues that modified the chemical structure of vitamin K2 homologues by introducing various hydrophobic groups at the ω-position of the side chain with the expectation that these compounds would be potent inducers of differentiation activity. If the analogues exhibited strong differentiation activity in neuronal cells, they may be applicable as therapeutic agents of neurodegenerative diseases such as Alzheimer's disease (Fig. 2). Consequently, the neural cells degenerated by the disease could be regenerated by the differentiation of stem cells or neuronal progenitor cells. This concept may be applicable for a new medical cure from the point of view of regenerative medical techniques in the future.


2. Synthesis of stable collagen peptide constructed from β-peptide
Collagen is one of the most important proteins in living body and recently focused on a material for regenerative medical techniques such as artificial organs. However, collagen is not stable in the body since some hydrolysis enzymes exist. To overcome the disadvantage, we planed to synthesize new collagen mimetic substituted with β-amino acid. For example, since the consensus sequence of collagen is (Gly-Hyp-Pro)n, we will replace Hyp for β-Hyp to avoid enzyme recognition (Fig. 3).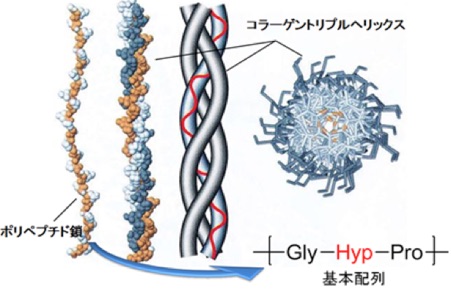 3. Synthesis of carbohydrate mimetics and application to biological active compounds
Natural carbohydrates involve various difficulties in a chemical reaction, for example, selective protection of hydroxyl groups, low yield of glycosylation reaction, and so on. To overcome these difficulties, we synthesized new carbohydrate mimetic, C-1 hydroxy group is substituted with carboxylic acid and one of hydroxyl group is converted to amino group (Fig. 4). Those carbohydrate mimetics are called "glycamino acid" or "carbopeptoid" and they could be easily coupled through amide bond. Now we are constructing novel glycamino acid and evaluating the biological activeities.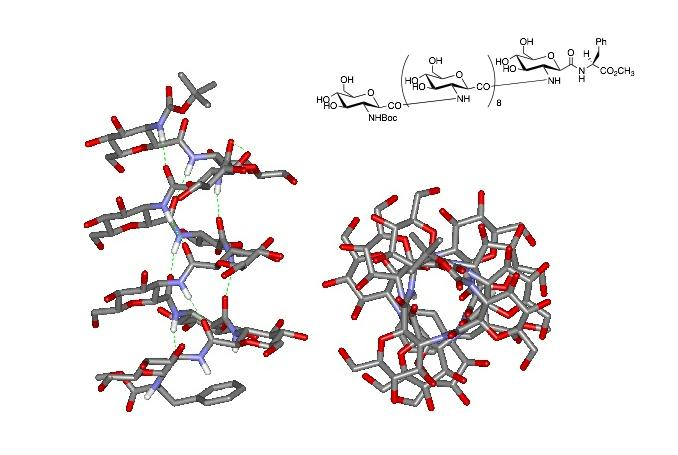 4. Exploring of nuclear receptor ligand derived from natural vitamin K
Vitamin K plays an essential role as a cofactor of γ-glutamyl carboxylase. Recently, it was revealed that vitamin K2 (menaquinone-4) had an agonistic activity against nuclear receptor SXR (steroid and xenobiotic receptor). We found introduction of hydrophobic group to ω-side chain part increased the SXR-agonistic activity. Now we are synthesizing new analogues based on the findings and docking study between analogues and SXR.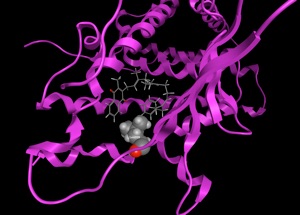 Fig. 6.  Docking study between vitamin K analogue and SXR